The team from Das Backblech – a small, exquisite bakery located in Munster – were first bowled over by the quality of CUP&CINO coffee at the Internorga 2014 trade fair. As a passionate coffee drinker herself, bakery manager Jeanette Hübers considers high-quality coffee to be an absolute must. The bakery initially installed the Macchiato Barista coffee system, but the fact that demand for coffee witnessed an amazing growth spurt meant that the bakery was quickly able to upgrade to the Barista Lattico 600. Every day, the bakery serves up a wide range of creamy speciality coffees – both hot and cold – much to the delight of its customers. And the reputation of having a wide selection of delicious coffees spread through the city like wildfire – not surprisingly for a busy bakery with many regulars. Soldiers stationed nearby and visitors of the German Tank Museum (Deutsches Panzermuseum) also drop in daily to enjoy barista-quality coffee.
The bakery – and, in turn, Jeanette Hübers – began supporting the CUP&CINO Foundation in January 2017. Because she is extremely committed to social causes, she immediately knew that she wanted to support the foundation with 2 cents for every cup of coffee as soon as she spoke to our field salesman, Wolfgang Wagner. "Donating just 2 cents per cup of coffee sold is neither here nor there for me, but it allows me to make a huge difference. I was convinced that I wanted to help out when I found out that 100% of all donations go directly to the project – I think that's fantastic!" explains the bakery manager.
Why did Jeanette Hübers decide to support the CUP&CINO Foundation? Because the bakery owner likes to take time out to enjoy a hot, creamy caffè crema, she insists on it being high-quality – exactly the same quality of coffee that she wants to serve her customers. She also knows how much time and effort goes into every cup of coffee. This is the very reason why she decided to give something back and express her gratitude with these 2 cents per cup.
We are extremely grateful that Das Backblech bakery is supporting the CUP&CINO Foundation and that their donations will help make a difference.
THANK YOU for your support! ♥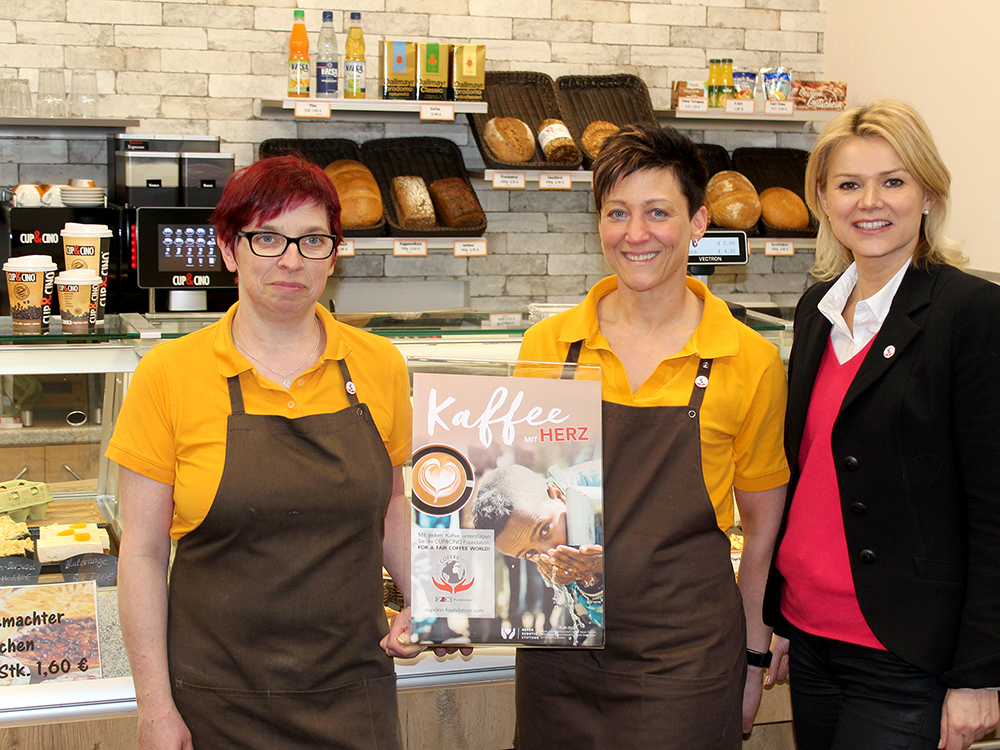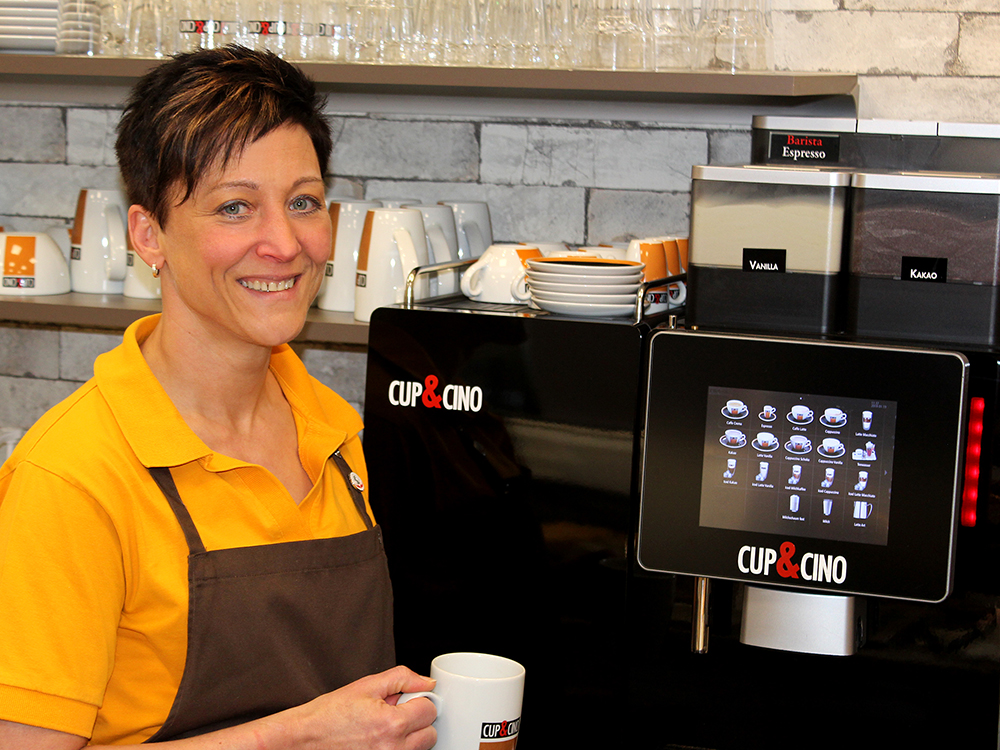 A proud CUP&CINO Foundation supporter
Lars Hildebrand, owner of the Clever Fit gym in Achim, close to Bremen, proudly supports the CUP&CINO Foundation.
He was convinced by the CUP&CINO Foundation concept. Lars Hildebrand is now supporting the CUP&CINO Foundation. The fact that 100% of money donated goes directly to the social projects instead of being used to cover administrative costs was an important factor that influenced his decision. Indeed, the CUP&CINO Foundation guarantees that CUP&CINO covers all the marketing and management costs.
Lars Hildebrand was born in Germany. "I am very pleased that I was lucky enough to be born in such a social state as Germany," he admits. During his childhood, he and his family spent several years in Brazil. He is still marked by his experience of this country, as well as the living conditions there. He has always had a strong desire to act in a socially responsible way and help others who are not as fortunate as himself.
The CUP&CINO Foundation supports current projects that are building wells at Ethiopian schools. "I am 100% committed to the CUP&CINO Foundation concept because of the focus on helping children in these areas. They get the chance to receive an education and a healthier lifestyle, which gives them the opportunity to enjoy a better future," says Lars Hildebrand as he explains his motivation to support the "Doing a good deed with every cup!" initiative.
Another key reason for his commitment is his two-and-a-half-year-old son. He wants to set him an example. Lars Hildebrand wants to show his young son just how much social responsibility our society actually needs. The CUP&CINO team would like to thank Lars Hildebrand for his commitment and wish him and his family all the best for the future.