Let's work towards a fair coffee world together!
"I believe we can make an enormous difference with the help of our customers. Two cents per cup doesn't make much of a difference for the person paying it, but it means happiness and a better quality of life for the people whose lives we want to improve. Double your happiness by sharing it!"
Frank Epping
This is our promise to you:
We monitor this project every step of the way and make sure that 100% of your donation really does end up where it was intended.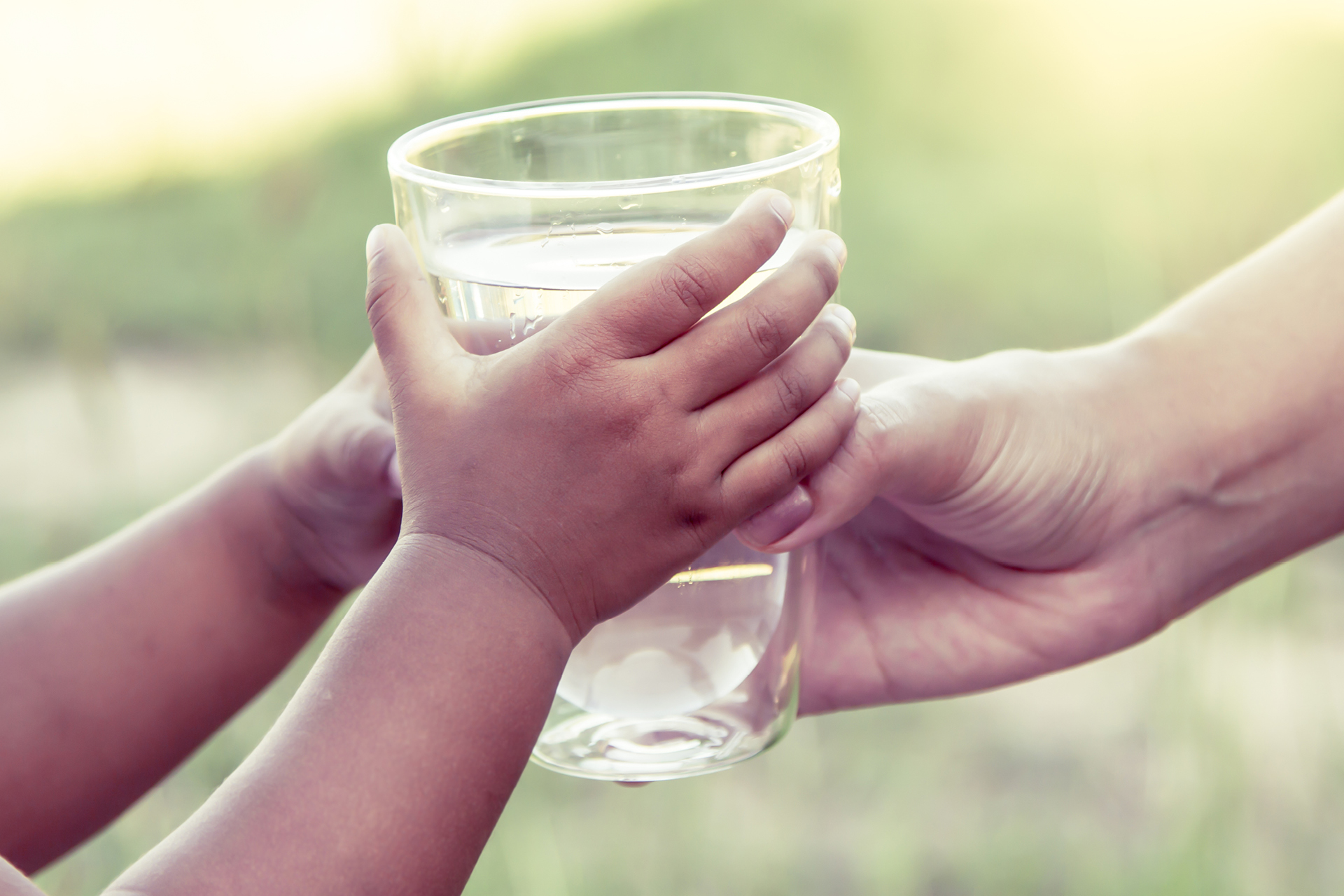 Sometimes, though, it takes more than good intentions to do a good deed. We invested a great deal of time in finding the first project for our foundation. We were therefore very pleased to be able to team up with a great partner right at the beginning. The Neven Subotic Foundation allows children in the world's poorest regions to hope for a better future. Thanks to the foundation's WASH projects (water, sanitation and hygiene), children in Ethiopia are provided with safe access to clean water, sanitary facilities and humane hygiene conditions.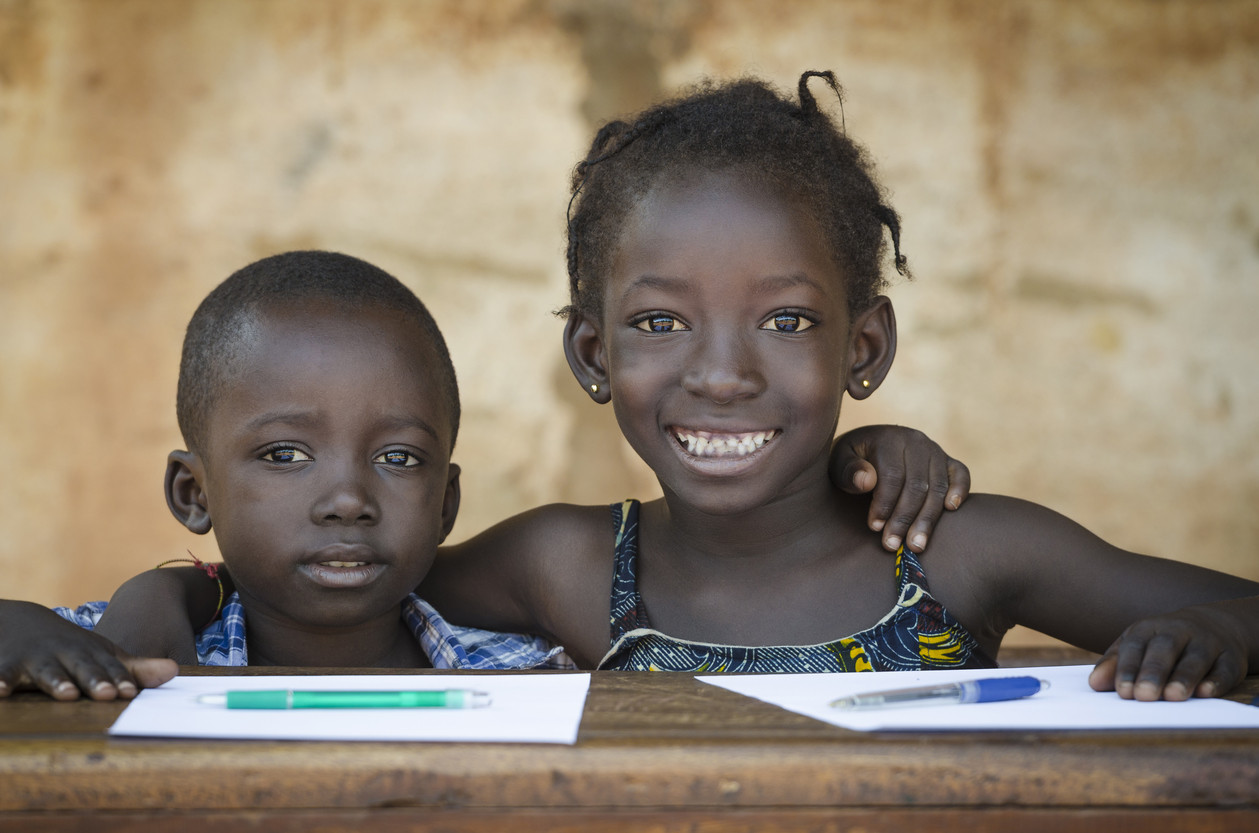 We would like every girl and boy to have the opportunity to get an education. Many girls who are going through puberty avoid going to school because they often lack sanitary facilities – in other words, there are no private areas where these girls can enjoy some privacy. This situation can be improved by building a hygiene station and a well, which improves the children's school attendance by between 20 and 30%. We have planned four projects for 2017. These wells and hygiene facilities are due to be completed by mid-2018. This will enable us to provide around 2000 people with access to fresh water.
How you can help!
We would like to give all our customers the opportunity to join the CUP&CINO Foundation and help out with our projects. All you have to do is complete the enclosed form and send it to us. You are also welcome to talk to your account manager about the CUP&CINO Foundation when they next visit.
What does supporting the foundation involve? Every customer who supports the CUP&CINO Foundation donates 2 cents for every serving of coffee. Because CUP&CINO pays all the marketing and management costs, 100% of this donation goes directly to the foundation – making sure that your donation ends up exactly where it is needed.
If you wish to support the foundation, you do so for an open-ended period of time. You can terminate the agreement by giving a minimum of three months' notice before the end of the year – although we hope you'll stay with us, of course! The current amount of the foundation donation (2 cents/serving) will appear on your regular invoice. This amount does not include VAT.
Sample calculation for 1000 cups a month
1000 x 2 cents = € 20 per month or € 240 a year
You will be sent confirmation of your donation at the beginning of the following year. As we are an audited foundation that only supports social causes, this amount is tax deductible.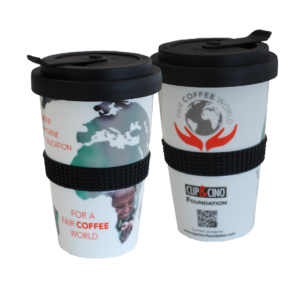 As a side note,
we provide free promotional material so that your customers and co-workers know they're doing a good deed with every cup of coffee.
And on top of this, you can also be listed in the CUP&CINO app with the following symbol

, showing that you support the foundation. This enables our end customers to see whether you are supporting the foundation – and they'll probably be inclined to order another cappuccino from you as a result!
Frank Epping saw his lifetime dream come true as he founded the CUP&CINO Foundation. He is 100% committed to the idea of using the opportunities that CUP&CINO offers to make the world a little bit fairer.

Frank Epping Founder and Chairman

As the CEO of CUP&CINO, Sean R. J. Adams is responsible for the foundation's organisational tasks, and supports it with his expertise wherever he can.

Sean R. J. Adams Deputy Chairman

As the sales director of CUP&CINO, Dominik Düsterhus has made it his mission to win as many Key Account Partners for the foundation as possible. His aim is to carry out a number of different projects together with all CUP&CINO customers.

Dominik Düsterhus Member of the Executive Board

Ludger Kleine wants to use his personal commitment to give people today a perspective for tomorrow. As a tax consultant, he was very much involved in setting up the foundation

Ludger Kleine Mitglied des Vorstandes

With his own foundation and the project "100% WASH", Neven Subotic has set himself the task of improving education opportunities and hygiene facilities in Ethiopia.

Neven Subotic Chairman of the Board of Trustees

As a lawyer and professor of economic law, she uses her many years of experience to support the CUP&CINO Foundation with any legal issues.

Prof. Dr. Nicole Conrad LL.M. Deputy Chairman of the Board of Trustees

Karl-Heinz Rawert focuses on supporting education and improving the children's living conditions. He is delighted to have found an authentic and highly social foundation as a place of action in the CUP&CINO Foundation.

Karl-Heinz Rawert Member of the Board of Trustees

With tremendous personal commitment, she wants to provide better water and hygiene conditions for children in the coffee-growing countries in order to improve the levels of education in these countries. She believes that charity is the greatest asset that we humans have and must value.

Sabine Epping Member of the Board of Trustees
Newsletter
Keep up to date with all the latest news!